Insights Into My Daily Writing Habit
Backstory and Building the Habit
I've been a part-time writer for many years, but it wasn't until this year that I realized it is what I want to do with my life. I love the process of writing, putting my stamp on a topic, learning new things, and helping others. I write non-fiction articles predominantly for the internet, but this month I have set out with a goal of writing more.
How much more?
I want to publish something every day this month. It is December, so that means 31 days and 31 articles or posts.
But why?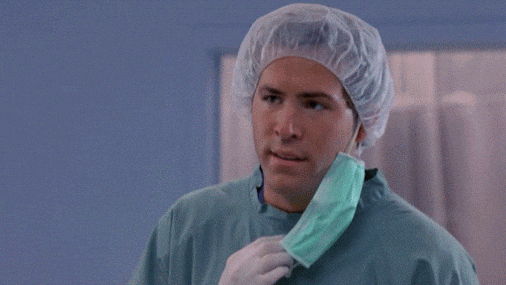 The #1 Reason: Building My Writing Habit
I hope to gain momentum from writing daily and overall become a better writer. If I truly want to make this my career and end up doing it full-time, then it shouldn't be that I go days and even weeks without writing. It should absolutely be a daily habit. One that comes naturally and I fiercely schedule time to do.
On average it takes 66 days to form a habit. While this adventure falls short, I am far from giving up after 31 days straight. During this timeframe, I will avoid (to the best of my abilities) any paid work. Once the new year hits, I will sprinkle in paid work and likely dial back my personal writing habit to accommodate time to do paid writing and pitch my content creation services.
The #2 Reason: Having Fun and Enjoying Writing
Sometimes you can get burnt out writing for needy clients or writing about boring or repetitive subjects. Writing for myself on AlexLenox.com gives me an outlet to write about topics that interest me, share what I have learned with the world, and find like-minded individuals to share ideas with.
The #3 Reason: Emulating My Heroes
My writing heroes put daily writing or frequent blogging on a pedestal for success.
Seth Godin
Seth Godin says we should all be reading more blogs because they are
He goes on to mention that good blogs aren't optimized for clicks like social media but instead patiently inform us and challenge us.
Austin Kleon
After picking back up his daily writing habit (the old-school WordPress way) he found that sentences came easier. He also found that there's a good feeling to reclaiming his turf. One where he can think out loud in public and where people aren't shitting all over the place.
Tim Ferriss
"The daily blog…it's one of the top 5 career decisions I've ever made."


"I don't need anyone's permission. I don't need to go out and promote it. I don't use any analytics. I don't have comments. It's just: this is what I noticed today and I thought I'd share it with you."

"Everyone should blog, even if it's not under their own name, every single day. If you are in public, making predictions and noticing things, your life gets better, because you will find a discipline that can't help but benefit you. If you want to do it in a diary, that's fine, but the problem with diaries is because they're private you can start hiding. Are you able, every day, to say one thing that's new that you can stand behind?"
Wrapping Up
I plan on 2018 being a big push for my writing career.
This December kickstart will help me build momentum and reignite my passion for writing. I haven't decided how or if this writing experiment will continue into January and the rest of 2018 but my final post will be reflecting on this month and deciding what's next.
As of right now, my site has little to no visitors or recurring traffic. Hell, I don't even rank #1 for my own name on Google.
As you can see I get on average less than 5 visitors a day to my site as of December, 1st 2017. With the occasional random spike of about 20 people after I publish an article to a customer that has a decent or large amount of traffic.
I don't rank for any keywords currently and do no content promotion for my own site.
So as a reader of my work what can you expect from this blog?
Here's a great quote from another one of my favorite writers that I will likely emulate:
"I started out basically imagining I was writing for a stadium full of replicas of myself – which made things easy because I knew exactly what topics interested them, what writing style they liked, what their sense of humor was, etc." – Tim Urban
It's going to get random, it's going to be challenging, and I truly think it will be fun. Thanks for joining me!
Alex